On an annual basis, APICS Hartford recognizes areas of our membership for their commitment to supply chain excellence, personal development, and support of the Chapter over the past year.
These individuals and companies have exemplified the APICS body of knowledge and have been invaluable members helping the Chapter both meet its mission and in providing feedback on how the board can continue to serve its membership.
For 2016/2017 year, the Board of Directors is proud to announce the following individuals and companies that were recognized this year. We wish to thank you all for your contributions in making APICS Hartford the premier Operations Education Society in Connecticut.
We would like to thank the following individuals, companies and organizations for their ongoing support of the APICS Hartford County Chapter.
Company of the Year:
S&S WORLDWIDE, INC.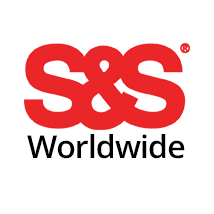 S&S Worldwide Inc. was started in 1906 and is based in Colchester, CT. This family owned business showed their commitment to operations excellence and a passion for continuing education and improvement this past year. Their support of the Chapter ranged from providing feedback to the Chapter to make sure our events are relevant and value adding, to having active participation at our dinner meetings and board, to developing their team with our certification offerings. S&S Worldwide Inc. certainly displayed their operations management pride this year! Thank you and congratulations S&S Worldwide, Inc.!
Instructor of the Year:
NANCY ESTEY

Nancy Estey, CPIM, CIRM is a Materials/Logistics Manager at Danaher - Jacobs Vehicle Systems and specializes in teaching the Chapter's CPIM (Certified in Production and Inventory Management) curriculum. Nancy's experience in the field, coupled with her commitment to both her students and the body of knowledge have been instrumental in letting the Chapter develop as the premier operations management resource in Connecticut. As a lifetime learner Nancy is focused on APICS' newest certification the CLTD (certified in logistics, transportation, and distribution) which will help the Chapter's offerings continue to grow and serve the business community. Thank you and congratulations Nancy!
Member of the Year:
CHERYL ZEBOLD - S&S WORLDWIDE, INc.

Cheryl Zebold, CSCP who is Director of Global Supply Chain at S&S Worldwide, Inc. is a long time member of the APICS organization. During the past year Cheryl has been a key player in APICS Hartford's growth and success. Promoting both our education and dinner meeting events at her company, she has involved her team in the APICS organization and promoted its principles. Serving as the Chapter's AVP of Education Cheryl has supported the Chapter's efforts in meeting the demand for operations management education while also serving as a speaker for our February 2017 event on change management. Thank you and congratulations Cheryl!
Partner of the Year:
IMA Hartford


Empowering accountants and financial professionals to drive business performance.
The Hartford Chapter of the Institute of Management Accountants is an Educational Society helping accountants obtain the CMA Designation. The organization offers interesting speakers and events, many of which are jointly held with APICS Hartford.
IMA is the worldwide association of accountants and financial professionals working in business. We are committed to helping you–and our more than 80,000 members–to expand your professional skills, better manage your organization, and enhance your career. IMA Hartford Chapter is your local connection for education and networking.