Sponsors

PRIME Program CT
The PRIME Program is Helping Connecticut Manufacturers.

-- Technical and Financial Assistance to Apply LEAN Manufacturing --
The PRIME Program makes training in Lean Kaizen Events accessible to more manufacturers. With technical and financial assistance, lean techniques can be realized in your business. Beyond reducing costs and streamlining operations, you'll be taking steps to better determine your energy consumption going forward.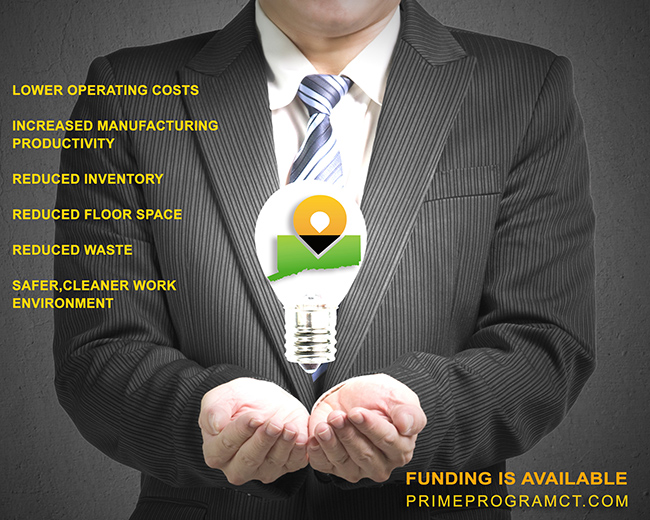 If you haven't yet looked into how you can reduce your energy consumption and improve productivity across your facility, we can help. We offer expert advice, resources, and customized programs to suit your needs.

Energize Connecticut – programs funded by a charge on customer energy bills.
Tom Dzialo is your Authorized Prime Program Consultant in Connecticut. Call Tom TODAY at (860) 233-7411.

Jacobs Vehicle Systems, Inc.
For commercial vehicles, the road ahead is one with ever accelerating environmental change. It is a road where customers will look for better performance, lower costs, lower emissions and increased safety at every turn. It is a challenging road, and Jacobs Vehicle Systems is engineered to meet the challenges that lie ahead.
As the maker of world famous Jake Brake® engine retarders, Jacobs Vehicle Systems is recognized as the industry leader in developing and manufacturing commercial vehicle retarding systems. With nearly 60 years experience in the business, Jacobs is known for its innovative business practices, modern manufacturing methods and a level of research and development investment rivaled only by the aerospace industry.

Through close involvement in the engine design process, Jacobs Vehicle Systems continues to develop innovative ways to integrate the retarding function into new diesel engine designs. This melding creates better retarding performance in smaller, lighter, more durable and more serviceable packages. What's more is that Jacobs has taken its core competency of designing precision valve actuation to new heights. Utilizing valve motion to control emissions, fuel economy and performance for both diesel and spark-ignited engines, Jacobs will continue to dominate the valve actuation and vehicle retarding business for decades to come.

The Jacobs Engine Brake® are available worldwide.
No matter where the road ahead may lead, Jacobs Vehicle Systems is engineered for the road ahead.